Competition Time - Win a French Storybook
Monday, 8 November 2021 | Little Linguist
Win a copy of 'Joyeux Noël, Petite taupe !'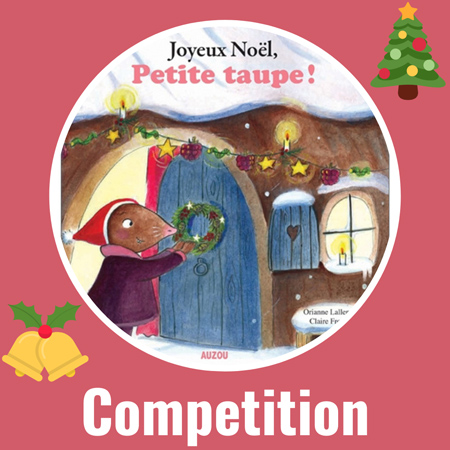 This month, we are giving 1 lucky person the chance to win a copy of 'Joyeux Noël, Petite taupe !' - a great story to share for Christmas.
Joyeux Noël, Petite taupe ! is a simple story in French about a mole who is feeling lonely on Christmas Eve. One by one her friends arrive, each bringing something to help her celebrate Christmas. French story-book expert, Nathalie Paris from Nattalingo has selected this book to feature in our competition this month as she thinks it's an excellent choice for Christmas.
Nathalie says:
"This is a lovely story about friendship and thinking of others around special occasions like Christmas. From a cultural point of view, it enables you to discuss with the children how in France people have a big meal on Christmas Eve.."
You can read more about this book and how you could use it in your Primary French lessons on Nathalie's blog here.
If you'd like to buy a copy on our website, please click here. Quote code TAUPE21 to save 10% on this title until 30th November 2021 (while stocks last).
THIS COMPETITION IS NOW CLOSED - Congratulations to our lucky winner, Natasha E.
Competition ends on Monday 15th November 2021. The prize winner will be notified by Tuesday 16th November 2021.
For terms and conditions, please read here.